Upsolve Reviews
When people come first, great things happen.
Read dozens of 5-Star reviews from people who used Upsolve to get a fresh start:
If anything, I should be thanking you for YOUR diligence. Thank you for keeping in touch with me; I'm sure that, as a nonprofit, staying in contact with everyone you try to help is extremely challenging, so I appreciate you going the extra mile. I appreciate your hard work!
I wanted to thank you all personally, for all the assistance that I have received during my bankruptcy, I could not have effectively and efficiently handled the Pro Se Chapter 7 myself. When I had my 341 meeting, the Trustee was very impressed with my binder (containing all the forms, schedules, and lists in order) with sheet protectors, flags, and highlights. And asked about Upsolve.org, which I let her read the letters you had supplied to me, and she appeared impressed with your organization, as well. She stated that I was the second Upsolve Pro SE Case of the day at The Pikeville Office, of The Eastern District of Ky Bankruptcy Court. The other Lawyer, even stated that I maybe one of the few that could successfully Pro Se their case. I stated "Upsolve was a very big help, with the questionnaires and PDF forms and Q&A email." Thank You Very Much, again. I had gotten my fees waived, and my full federal tax return, to help with bills, and car repairs. But I should be able to donate to you shortly, to be able to help another person in distress like myself. Also my FICO score has climbed from 481 to 567 since my filing 1 1/2 months ago. You can use all, or any part of this as a testimony for your business.
Hi! There Upsolve Team, My name is Amanda. First I would like to say Thank You!!! to everyone for all the help that I have received along the way to complete my bankruptcy.
Hello Upsolve Team: The forms are great! I have printed two copies at Office Depot, signed them, and getting ready to file by next week. As a former certified legal assistant, I found the forms amazingly well done, and I Thank you! I have a legal aid attorney that I have suggested to her that she should divert some low income clients to your website, to help everyone out!
Best decision I ever made to progress! Helped by the Best…UPSOLVE!!! THANKS SO MUCH
I was able to file bankruptcy correctly the first time. It was so easy and helpful that I didn't feel overwhelmed and I didn't feel embarrassed. Every step of the way there is somebody there answering your questions and explaining things. Then they reached out to me directly to answer any questions that they may have over the information given. Filling out the paperwork was no different than filling out a job application. The woman at the clerk's office said I was the third person to come in that had used Upsolve.org and she wish they could do everyone who files by themselves's paperwork cause it is so thorough.
Thank you for all your assistance in getting through the bk process. I couldn't have done it without your help.
My most sincere thanks. I appreciate the personal communication as this is a very stress process. and I'm trying to work, stop the pending civil suit that could result in garnishment and complete all to file. I feel not so alone. Thank you.
I really want to reiterate my gratitude because filing pro se, literally barely able to afford the $10 for the first required credit course, and having the software see that I may qualify for the court fees of $335 to be waived, was such help for me. Even though you didn't offer me legal advice, you offered me support and direction in order that I could make informed decisions. I had spent two weeks in research and unsuccessful attempts at trying to complete all the papers and do the numbers on my own. I could not get to completion w/o having several "do-overs". That's when I googled "free Chapter 7 software" and was led to an article about Upsolve.
Hi Upsolve Team. I wanted to let you know that I successfully had my 341 meeting today!!! Also happens to be my Birthday!!! I would love to THANK YOU! for your kindness and care, your time, your generosity, your inspiration, encouragement, and goodness. What you provide is an Amazing, unique, and love based resource. I am blessed! Thank you and many blessings back to all of you there!
First, I would like to thank you for co-founding Upsolve to help low-income people access the fresh-start a bankruptcy can help provide to the problem of overwhelming debt. A friend of mine committed suicide about 20 years ago. Everyone who knew her was stunned. One of the pieces of information that emerged after her death was that this bright, beautiful, healthy young woman was deeply in debt. We will never know for sure if that contributed to her decision to end her life, but my guess is that it probably played a part. So my thought is that what you and those who work with you are doing is not only helping the poor access bankruptcy, but you may be saving lives, too.
I received word of my discharge about a week ago, and want to thank you and your team for having the ingenuity and tenacity to build such an incredible tool. Upsolve made the process really, really simple! Obviously, nobody feels great about finding themselves in the position to need to declare bankruptcy, but it was unexpectedly empowering to be able to file pro se and have the process move so smoothly. You guys are providing an incredible service that levels the playing field, making the process accessible to everybody. Thank you again!
Thank You very much for getting back to me so quickly. Also, I wanted to thank the team for helping me out with this crappy situation. Trying to get back on my feet again and when I get there I will definitely send a thank you donation.
I JUST found out, that my bankruptcy had been fully discharged, as of this morning. Upsolve, thank you, for making this such and EAST, SEAMLESS process!!!
Sylvester D.
Apr. 30, 2019
I am thankful to your fine company for seeing me along. Your positive support Helps. A lot.
Start to Finish: 91 days. (5 days w/Upsolve, 86 days in the court system). The website is very straight forward. The email follow-ups were clear and timely. FREE service with A+ service level. Entirely happy and ~$96k less worry
Christopher D.
Apr. 30, 2019
AWESOME! If you're not the best, then I don't know who is. Thank You, very much!
Best decision I ever made to progress. Helped by the BEST...UPSOLVE!!! THANKS SO MUCH
Christine T.
Feb. 20, 2019
The Trustee made an off-record comment that in many ways, I was as, if not more, prepared than many attorneys who walk through their doors. He did not need any additional information. He said that the resource I found in you served me well.
As a former certified legal assistant, I found the forms amazingly well done, and I Thank you! I know a legal aid attorney, and I have suggested to her that she should divert some low income clients to your website to help everyone out.
Brandi Portwood
Feb. 13, 2019
You helped me during a tough time. I couldn't thank you and your team enough.
Start to Finish: 91 days. (5 days w/Upsolve, 86 days in the court system). The website is very straight forward. The email follow-ups were clear and timely. FREE service with A+ service level. Entirely happy and ~$96k less worry.
Upsolve is amazing. I never thought it would be possible to file your bankruptcy in such a way. I am so very very grateful for their time and attention to my serious financial woes. They were always on top of things - despite this is all electronic!!! They must be a group of very hard working individuals!!!!
Ken Preston
Dec. 12, 2018
The staff at Upsolve were very helpful with my filing and they answered all my questions that I had along the way. Their dedication to helping me get a fresh start was unbelievable. I would recommend Upsolve to anyone who needs help with filing. Excellent people.
Ryan Roberston
Oct. 26, 2018
Great service! Walked me through the process, and saved me the hassle of having to use a lawyer and pay fees I couldn't afford. I highly recommend Upsolve, it feels great to have a fresh start!
Kimmy Meyer
Oct. 17, 2018
I just can't get over how friendly and warm the staff was to me during a very difficult time, they were knowledgeable and were able to provide me with easy to understand steps to get me through the process. I would highly recommend Upsolve to any of my family or friends, this company was a lifesaver!!:))
Karren Lawson
Sep. 14, 2018
I have had such a positive experience with Kristin, John, Rohan, and Ben to name a few. Everyone is so friendly and willing and able to help. Without Upsolve I would not be on my way to a fresh start of a debt free future ahead!!! Thank you so much to all of you!!! May God Bless and Keep each and every one of you.
Julianne Steele
Aug. 29, 2018
The upsolve team has helped me so much during this process. I would recommend them to everyone needing help that just can't afford a lawyer right now . I pray they are able to continue offering this service for a lifetime to come.
Melvin Isaac
Aug. 24, 2018
To be honest, I was putting off my bankruptcy for awhile because I didn't have the attorney or application fee to apply. However, when I heard about Upsolve bankruptcy through a friend and that it was free, I immediately when online to find out more. It was true it didn't take long to get my application started with the expert team of Jonathan & Rohan. They help me all the way with my bankruptcy free of charge and now I am happy to say I have no more worry about any debt collector agency. I thank Jonathan & Rohan for their advise and guidance, and I would recommend Upsolve to anyone.
Cyndi Gomez
Aug. 13, 2018
So amazing and helpful with filing my bankruptcy. They made the process so simple, and took on the responsibility of finding every debt I had wherever I told them to look. Truly helpful and very pleasurable experience.
Incredible organization with people who really care. Everyone works so hard to try to improve the lives of their clients. Working here has been an incredibly rewarding opportunity.
Upsolve has a user friendly platform that is both engaging and encouraging for people who find themselves in financial crisis. The Upsolve team is responsive, helpful and nonjudgmental. I received great counseling and support. I recommend them to anyone considering or actively pursuing bankruptcy as a solution. While, I did not need to move forward with my process, I received help and solid guidance. Give them a shot, they are doing great work! I see the light at the end of the tunnel. Thank you Upsolve!
Elena Ivleva
Aug. 7, 2018
Upsolve is very helpful. I walked through paper work with easy to understand instructions. Rohan always answered all my questions quickly using chat online which is convenient. Jonathan and Rohan are professional and supportive, with great amount of patience. I highly recommend Upsolve service to anyone who needs help to deal with bankruptcy.
Johnnie Quezada
Aug. 1, 2018
I had been putting off my bankruptcy for a while. Finally, one creditor decided to collect through the courts. It was now or never and Upsolve came to the rescue. Just made an appointment, showed up with the necessary documents and the Upsolve team did the rest. All I had to do was turn in the completed forms at the Court and show up on the appointed date to be questioned by the Trustee. Upsolve made what was a hassle into a bearable process. Thanks Upsolve!
Deborah Medley
Jul. 30, 2018
Great service and very helpful, kind staff. I would definitely recommend them to family and friends. At first I was worried and nervous but anytime I had a questions they were there to help. Smooth process.
Cameraz Mile
Jul. 27, 2018
These amazing team made this process simple. Their hearts is amount helping people like myself have a fresh start. I am forever grateful😊💕
Good service,great people. Helped make a not so easy experience that much better. I wish you guys the best!
Go to UPSOLVE they're a great help for anyone needing to file bankruptcy, specifically if you don't even have the financial resources. They were a blessing to me. I highly recommend them. Instructions are very easy, each part of the process goes very quickly, and smoothly. No complaints here. I give UPSOLVE from 1-10...10 🌟 Also a big Shout out to our local Community Legal Aid thanks couldn't have done it without you.
Keri Savoca
Jul. 13, 2018
I knew I needed to file chapter 7. I did the paperwork by myself because I couldn't afford attorney fees, but then paused at the last minute and realized I had better have someone look over this. I found Upsolve when I searched for pro bono bankruptcy attorneys. Their process was simple -- fill out a quick online form, which auto-populates the bankruptcy forms; upload copies of bills and a few other documents; go down to the office to finalize the paperwork; walk a few blocks to drop off the documents at the bankruptcy court. Easy and life-changing. I'm glad I had them do my paperwork because there were a few little things that I had missed when I did the forms on my own. Bankruptcy is NOT the end of the world -- if you're too deep into debt and you can't get out, it's often a better solution than doing debt consolidation because you can begin to repair your credit right away instead of 2-3 years from now when you finish paying everything in a debt consolidation plan. I'm looking forward to starting over.
Vanessa McNeil
Jun. 23, 2018
Professional, courteous, and educated team of individuals. I was assured that even though it can be nerve wrecking to fine bankruptcy, the end result is literally, a breath of fresh air- A Fresh Start. I am glad i took this step and had the guidance of educated professionals. Thanks Upsolve Team!!
Betsy O'Brien
Jun. 13, 2018
Upsolve is a great program for anyone filing bankruptcy. I never thought it could be so easy. I had Pine Tree Legal and Volunteer Lawyers Project help me through this process. They told me about Upsolve online. They said I was the first person in Maine to file for bankruptcy through the Upsolve Program. This program wasn't available in Maine until January 2018. I started my first bankruptcy course with Upsolve on January 29, 2018. I filed my bankruptcy paperwork with the court on February 16, 2018. I went to bankruptcy court with my Volunteer Lawyers Project lawyer in March 2018. I received my discharge on May 21, 2018. I couldn't thank Upsolve enough. They helped me whenever I had a question. It feels great to be debt free. I never thought I would ever have to file bankruptcy, but thanks to Upsolve they made it easy. They helped me through a tough time in my life.
Very user friendly. Rohan was there to answer all questions immediately. My experience with Upsolve was easy to understand and made my Bankruptcy less stressful. I thank them for all their help.
Shaemane Davis
Jun. 6, 2018
I knew bankruptcy was something I had to do. I was a little unnerved and didn't have the funds to file. After putting it off for as long as I could I contacted Upsolve. I followed their instructions with regards to what documentation I had to provide and boom, they took it from there. They were so helpful, so informative and now I am so ready to get my life back. Thanks guys
Andrew Harkins
Jun. 5, 2018
Upsolve is Great if you need a fresh start . I am very greatfull for all what they did for me. Thank you!
Abed Mahmood
Apr. 13, 2018
Thanks for all your help.
Tarrita Wyre
Mar. 7, 2018
Great staff that is knowledgeable about debt relief and is available to assist with any questions or concerns. I would recommend a friend.
Bill Higgins
Nov. 22, 2017
I was in such a bad way financially,I contacted Upsolve and applied and once approved was immediately taken care of. SO THANKFUL!!!!
Anne Polashenski
Sep. 5, 2017
Working with Upsolve helped me file for bankruptcy with ease and confidence. Their support was essential with regards to understanding the lengthy process and paperwork. I recommend Upsolve if you need assistance filing for bankruptcy!
Edna Cardwell
Aug. 9, 2017
When Upsolve said that they would be able to assist me, I did not believe them initially because I was let down by other organizations. They held my hand throughout the entire process and I cannot thank them enough. I highly recommend Upsolve!
Andrew Bishop
Jul. 4, 2017
The Upsolve team did a fantastic job of helping me relieve my debt
Lawrence DeLucia
Apr. 3, 2017
Great Legal Aid Co. to get help when filling for Bankruptcy.
Thasha Jackson
Mar. 17, 2017
Thank you so much for all your help!
Thelma Tanner
Nov. 15, 2016
Great very friendly unique individuals. They was there from start to finish, and provided me with all materials I needed. They were very knowledgeable and covered all aspects of my case. I would definitely recommend them.
Great experience and very helpful
Felicita Rodriguez
Aug. 20, 2016
Upsolve was great in helping us throughout the process of filing for bankruptcy. We had done so much research prior to contacting them. Yet once we had the initial visit at their office we knew we had made the right decision and left assured knowing that they'd guide us every step of the way. They answered all our questions and eased any doubts we had. We can finally breathe better. Thanks Upsolve.
Rashad Taylos
Aug. 10, 2016
I received the most knowledgeable and secure experience with the Upsolve team. We were available around the clock to answer any question before, during, and after my filing process. What I thought would be a horrible experience filled with judgement and pressure was just the opposite. I recommend Upsolve for anyone considering bankruptcy or just need advice on the subject matter. Its a knowledgeable, user friendly, process with great people around to assist. Thank you Upsolve team.
Kisha Farley
Aug. 1, 2016
I TELL YOU WHEN I CAME ON BOARD WITH UPSOLVE MY LIFE WAS IN A FINANCIAL WRECK I DIDN'T KNOW WHERE TO TURN TO GET HELP I DIDN'T WANT TO FILE IN FEAR OF MESSING UP MY CREDIT FURTHER AND I WAS ALREADY STRAPPED FOR CASH AND DIDN'T THINK I COULD PAY THE FEE TO FILE OR ANYTHING I WAS JUST AN EMOTIONAL WRECK ,THANK GOD I MET TWO OF THE MOST AWESOME GUYS ROHAN AND JONATHAN THEY MADE MY FEARS GO AWAY THEY EXPLAINED THE PROCESS TO ME AND GAVE ME COURAGE THAT THIS COULD WORK FOR ME I THEN WENT FORWARD TO FILE WITH THE UPSOLVE TEAM ROOTING FOR ME ALL THE WAY IT WAS LIKE A BIG WEIGHT LIFTED UP OFF MY ENTIRE SOUL THANKS TO THE UPSOLVE TEAM I HAVE A SECOND CHANCE AT LIFE AND I'M ON THE WAY TO REBUILDING MY CREDIT AND OH YEAH FOLKS WHEN YOU DO GET CLEAR OF THE DEBT BEWARE THERE ARE CREDITORS WAITING TO PUT YOU BACK INTO DEBT I HAVE SOME MANY AUTO LOAN OFFERS AND REBUILDING CREDIT OFFERS COMING IN WEEKLY SO DON'T BE AFRAID BANKRUPTCY WILL NOT DAMAGE YOUR CREDIT STAYING IN DEBT THAT U CAN'T REPAY WILL ...ONCE AGAIN THANK YOU JONATHAN AND ROHAN FROM ME ONE OF YOUR NUMBER ONE FANS KISHA F.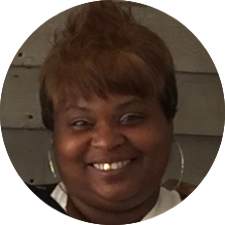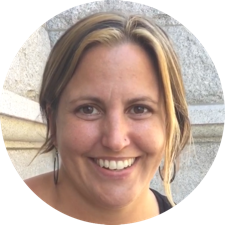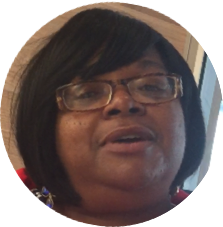 Hundreds got their fresh start! So can you!
I prefer one-on-one assistance