Our Mission
Everyone Deserves Access to a Fresh Start
We're leading a movement to fight for a legal & financial system we can all access, combining direct services and advocacy. Using education, technology, and community, Upsolve empowers low-income and working-class families to access their legal rights and improve their financial situation. Partnering with our large base of Upsolve users, we also fight to fundamentally change a system stacked against us.
Your Upsolve Team
Besides being lawyers, engineers, academics, and judges we are most importantly people that believe nobody should be too broke to get back on their feet.
Chief Product, Technology Officer
Mark Hansen is the Chief Technology Officer at Upsolve. Before Upsolve, Mark co-founded government tech startup Hey Mayor and programmed for Y-Combinator backed startups. As a programmer, he worked with NYC community organizers to map discriminatory landlords and connect Bay Area service providers to unhoused residents. Prior to programming Mark consulted on special projects within AARP, CBS, Morocco's OCP, KPMG, and Microsoft and mentored award winning Gaza start-ups as a 2D, 3D, and architectural designer. He graduated with an art degree from Rutgers University, and has since obtained a certificate of fundamentals from Harvard Business School and a certificate of competency concerning government technology procurement from New York University. Before all this, you could have found him with a blow torch and scrap metal making jewelry.
Rohan Pavuluri
Chief Executive Officer
Rohan Pavuluri is the CEO and Co-founder of Upsolve, the largest bankruptcy nonprofit in America. He graduated from Harvard College in 2018. He is also a member of the Legal Services Corporation's Emerging Leaders Council, a Board Director at the National Access to Justice Center housed at Fordham Law School, and a committee member of the American Academy of Arts and Sciences' Making Justice Accessible project. He has been recognized as Forbes 30 under 30 in the Law & Policy Category and a TED Fellow. He has been quoted in the New York Times, Wall Street Journal, Forbes, Fast Company, and several other publications for his work in bankruptcy and Access to Justice. He has also delivered talks at the 45th Anniversary of the Legal Services Corporation, Harvard University, and Stanford University. In 2019, Pavuluri and Upsolve were awarded the Robin Hood Foundation Heroes Award for "extraordinary contributions in the fight against poverty."
Harry Truong
Senior Software Engineer
Tina Tran
Product Manager, Managing Attorney
Tina Tran is the managing bankruptcy attorney for Upsolve, the largest consumer bankruptcy non-profit in the United States. She received her Juris Doctorate degree and Certificate in Advocacy from Loyola University Chicago School of Law. She is licensed to practice law in Illinois and the U.S. District Court for the Northern District of Illinois. Before joining the leadership team at Upsolve, Tina ran her own consumer bankruptcy practice, which she started at the age of 28, defending debtors trying to get back on their feet against aggressive and predatorial lenders and debt collectors. She believes in keeping the law simple and making it accessible for everyday people facing creditor lawsuits, wage garnishments, bank account freezers, foreclosures, and repossessions.
Jeff Zhou
Senior Software Engineer
Attorney Aan Malahia Chaudhry
Education & Content
Aan Malahia Chaudhry is a Los Angeles-based attorney who works in the field of Legal Tech. She graduated from Thompson Rivers University, Faculty of Law in Canada in 2020 and was admitted to the Massachusetts State Bar. During law school, she participated in a variety of extracurriculars, including mock trials, dispute resolution seminars, and conferences, and she also presided over the Muslim Lawyer's Student Association. Aan is passionate about refugee cases and child labor laws. A memorable experience for her was working with a local non-profit rehabilitation center in navigating the legal avenues of securing government funding. Before attending law school, she spent a summer volunteering at Tahir Heart Institute, a leading cardiology center in Pakistan, where she worked on improving operational efficiencies. Aan is also writes for Lexis Nexis Canada's *The Lawyers Daily*. In her free time, she loves to play tennis and is an avid public speaker.
Attorney Alexander Hernandez
Education & Content
Since graduating from Nova Southeastern School of Law in 1999, Alexander Hernandez has focused a majority of his law practice on bankruptcy law. He was a founding partner of the South Florida Bankruptcy Center which focused exclusively on Chapter 7 and Chapter 13 bankruptcies. Alexander is also admitted to the Southern and Middle District of Florida where he has handled thousands of consumer bankruptcies, mortgage modifications, debt negotiations, and foreclosure defense cases. He is a legal contributor for Upsolve since October 2019 and an adjunct professor of law for Concord Law School. You can find more information at attorneyalexhernandez.com.
Alicia Grayson
Education & Content
Alicia Grayson is a former financial officer for a local SME company. She is well-versed especially with contributing to financial audits, overseeing the company's budget, and monitoring the company's cash flow. Her love for finance also extends into her penchant for financial literacy: she manages her family's finances, and makes sure that they are not living paycheck-to-paycheck. On a personal level, she is a proud mother of two and three fur-babies. She loves nature and enjoys spending her time outdoors. You'll usually find her doing yoga in the weirdest of places — beside a river, in the middle of the forest, and on the roof deck of the abandoned ranger station near her house.
Attorney Amelia Niemi
Education & Content
Amelia Niemi is an attorney licensed in Illinois. She received her J.D. from DePaul University College of Law. At DePaul, she was a staff writer for the DePaul Journal of Art, Technology & Intellectual Property Law. Her legal practice includes multi-million-dollar international breach of contract cases, negotiating and drafting international licensing and manufacturing agreements, appellate litigation, and international intellectual property matters.
Amy Carst
Education & Content
Amy Carst is a writer, human rights activist, and speaker. She has written for US News & World Reports, Vice, and various Vermont news publications. She writes for multiple law firms and human rights organizations and studied law until she realized she'd rather write for attorneys than be one. Prior to her career in legal writing, Amy spent several years in insurance and finance. She lives in Vermont with three children and a pit bull called Chompsky.
Ashley Fischer, J.D.
Education & Content
Ashley Fischer is an experienced Freelance Writer with a demonstrated history of legal content writing. Ashley graduated from Albany Law School, where she focused on immigration law and environmental law social justice issues. Her love for nature drew her to the ocean where she established her family and writing career in South Carolina. While Ashley was working towards passing the bar exam, she learned how to broaden her sales skills by working in real estate. Ashley has used these skills and her legal knowledge to cultivate her writing skills by focusing on marketing for law firms through personalizing content for their websites and building their online presence with blog pieces and targeted SEO articles. Ashley enjoys the ability to work from home and provide for her family, including her 3-year old daughter, Lily, and her fur-baby, Scrappy, a 7-year-old terrier mix.
Chiara King
Education & Content
Chiara King is an attorney located in central Michigan and licensed in both Michigan and Maryland. She received her J.D. from the University of Maryland Francis King Carey School of Law. During law school, she wrote for a national housing law digest, The Authority, and was a student attorney in the University's Low Income Taxpayer Clinic. While she was in Maryland, she worked in private practice at a firm focusing on tax and business law and regularly took pro bono cases handling bankruptcies and tax controversies through the Maryland Volunteer Lawyers Service and its Low Income Taxpayer Clinic. Now in Michigan, Chiara's primary practice areas include bankruptcies, tax controversies, estate planning, and related matters, in addition to providing research and writing support for other attorneys.
Claire Robinson
Education & Content
Attorney Cody J. Harding
Education & Content
Cody J. Harding is a Brooklyn-based attorney who supports startups and local businesses. His law firm serves growing companies, specializing in commercial transactions, intellectual property, and business consulting. Before starting his private practice, Cody served as a Deputy Attorney General for the Commonwealth of Pennsylvania, where he represented Pennsylvania's state agencies. Additionally, Cody has worked as an associate with an international law firm's New York City office. Cody graduated from the University of Pittsburgh School of Law where he was a staff editor of the Pittsburgh Journal of Technology Law & Policy.
Attorney Curtis Lee
Education & Content
Curtis Lee is a writer and co-owner at Marvel Hill Freelance. Curtis earned his Bachelor of Science in Business from Wake Forest University and his Juris Doctor from Villanova University School of Law. After graduating law school, Curtis had the honor of clerking for a state court Judge in the Pennsylvania Court of Common Pleas. Following the clerkship, Curtis spent several years in private practice engaged in civil litigation handling first party property insurance matters. Most of Curtis' writing covers a wide range of legal topics, including bankruptcy, criminal law, family law, immigration law, insurance, employment, defamation, and personal injury. He also has experience writing about other subjects, including education, finance, disaster preparedness, and the U.S. armed forces.
Elena Botella
Education & Content
Elena Botella is a financial journalist and consumer advocate who lives in Washington, D.C. Her writing has appeared in American Banker, Slate and Forbes.com.
Attorney Eric Hansen
Education & Content
Eric D. Hansen is an experienced Minnesota attorney within a number of varying and nuanced practice areas. He has operated his own solo practice as well as worked at small suburban boutique firms and large diversified downtown law firms. Eric has a wealth of experience in business formation, transactional law, employment law, estate planning, criminal defense law, family law, and litigation, amongst others. He also worked in Northern Minnesota at a nonprofit that provided civil legal services to a diverse population of low-income and indigent clients. In 2021, Eric joined the faculty of the Mitchell Hamline School of Law as an adjunct professor. Eric is a 2014 William Mitchell College of Law graduate. He graduated cum laude from the University of Minnesota with honors as a McGuire Scholar where he majored in political science. Eric lives in Saint Paul with his wife Elisabeth and their daughter Ada. He enjoys playing music, motorcycles, and disc golf.
Attorney Eva Bacevice
Education & Content
Eva G. Bacevice graduated from the University of Michigan Law School in 2001. She practiced law for close to a decade in the area of consumer bankruptcy. She now works in higher education as an Academic Advisor for undergraduate students at the Stephen M. Ross School of Business, University of Michigan and has recently joined Upsolve as a content writer.
Attorney Jacquelyne N. Mosley-Pastrana
Education & Content
Jacquelyne Mosley-Pastrana is an Associate Attorney with Shegerian & Associates' San Diego office. She received her Juris Doctorate degree from Loyola University Chicago School of Law. Before working as an attorney, Jacquelyne was a law clerk at the Office of the Illinois Attorney General, where she defended State of Illinois employees, agencies, and officials.
Attorney Jamie Lee Ruiz
Education & Content
Jamie L. Ruiz, J.D., M.B.A. is admitted to practice law in the State of New York and the State of New Jersey. Ms. Ruiz is also admitted to the federal bar in both the Eastern and Southern Districts of New York. Ms. Ruiz currently operates a solo law practice concentrating on traffic matters, real estate, bankruptcy and debt settlement. She is a licensed real estate broker and a notary public. Additionally, Ms. Ruiz has worked as an Excelsior Service Fellow for New York State Governor Andrew Cuomo in the Office of Lieutenant Governor Kathy C. Hochul and the Authorities Budget Office in Albany.
Attorney Jenni Klock Morel
Education & Content
Jenni Klock Morel is a writer, nonprofit leader, and Social Justice Law Scholar. For years she practiced consumer bankruptcy law exclusively as a debtor's attorney, helping individuals and families file for Chapter 7 or 13 bankruptcy protection. Jenni left the practice of law to wield the power of the pen and pursue a career in the nonprofit sector. She has a background in grant writing, development, and years of experience in legal writing for law firms around the nation. Jenni is a research consultant for global NGOs, a contributing writer for Upsolve, and a cat mom.
Attorney John Coble
Education & Content
John Coble has practiced as both a CPA and an Attorney. John's legal specialties were tax law and bankruptcy law. Before starting his own firm, John worked for law offices, accounting firms, and one of America's largest banks. John handled almost 1,500 bankruptcy cases in the eight years that he ran his own law office. John has spent the last few years developing software and working on select data science projects. John holds a second law degree (LLM in Taxation) from the University of Alabama School of Law and a Data Science Certificate from Microsoft. John has worked on other graduate-level education in the fields of business and economics.
Attorney Karra Kingston
Education & Content
Ms. Kingston began her career as a bankruptcy attorney. She has appeared in front of many federal court judges and has helped numerous debtors obtain a fresh start. Ms. Kingston understands the complex federal rules for discharging debt. While working as a bankruptcy attorney, Ms. Kingston's dedication has resulted in settlements of large debts for clients at 20-30 percent of what they owed. She has also dedicated a great deal of her time helping clients facing foreclosure keep their homes through the process known as Loss Mitigation. Ms. Kingston has won loan modifications for her clients inside and outside of the bankruptcy courts. She has answered bankruptcy and debt relief questions for local and national publications including Fox Business, the Star-Ledger, NJ.com, and NJMoneyHelp.com.
Attorney Kassandra Kuehl
Education & Content
Kassandra is a writer and attorney with a passion for consumer financial education. Outside of consumer law, she is focused on pro bono work in the fields of International Human Rights Law, Constitutional and Human Rights Law, Gender and the Law. Kassandra graduated from University of California, Hastings College of the Law.
Kelly Pickering
Education & Content
Kelly is an RN/IBCLC turned freelance writer. After earning her nursing degree, Kelly became a board-certified lactation consultant through the International Board of Lactation Consultant Examiners. She later went on to earn an NCC Certification in Maternal Newborn Nursing. With four kids at home between the ages of 9 and 17, Kelly now helps people with their legal matters and financial health instead of with their physical health. Knowing how confusing legal and financial topics can be, Kelly makes it her mission to give readers a better understanding of the issues they face. Her current clients include agencies, lawyers, and financial advisors. Many of her works were published on the American news website, Examiner.com. and the online magazine, Colorado Biz. She is thankful for the opportunity to help others through her writing while still having a flexible schedule that allows her to taxi her kids around their Denver suburb. In addition to her extensive writing in bankruptcy topics, Kelly has experienced what a Chapter 7 bankruptcy is from the inside. She's also written about topics such as financial and estate planning, divorce, personal injury, business law, criminal defense, breastfeeding, newborn care, miscarriage, orthopedics, and education. Kelly's 15-year-old daughter is an entrepreneur, and Kelly helps her manage the financial logistics of her business. In early 2021, she started taking guitar lessons, which she finds both challenging and rewarding. In her spare time, you'll find her playing with her dogs, going to concerts and comedy shows, watching true crime shows on TV, attending her daughters' gymnastics meets or spending time with her family.
Attorney Kimberly Berson
Education & Content
Kimberly Berson is an attorney with over twenty-five years of legal experience and a specialty in bankruptcy law and bankruptcy litigation. Additionally, Kim is an instructor in the paralegal certificate program at Hofstra Law School where she teaches Bankruptcy Law, Contracts Law and Legal Research and Writing. She has also served as an adjunct professor of legal studies at Frank G. Zarb Business School at Hofstra University. While in law school, Kim began her career in the bankruptcy field interning for a bankruptcy judge. After she graduated law school, Kim's first position was working for a panel Chapter 7 trustee. Kim continued to focus her practice in bankruptcy law and has represented interests in all aspects of bankruptcy and insolvency-related cases and litigation. She has represented small business Chapter 11 debtors, consumer Chapter 7 and Chapter 13 debtors, Chapter 7 panel trustees as well as secured and unsecured creditors. Kim also has significant litigation experience representing plaintiffs and defendants in bankruptcy-related matters. Kim earned a Juris Doctor at Touro Law Center and a Bachelor of Arts in Political Science at Binghamton University.
Krishna Patel
Education & Content
Krishna Patel is a writer and attorney. She is licensed to practice in New York and received her J.D. at Georgetown University Law Center. While in law school, Krishna worked in a clinic that helped low-income renters purchase their apartments and incorporate their building into a co-op. She loved the clinic's intention to help build generational wealth in addition to providing immediate assistance. Krishna spent a decade paying off high interest student loans and understands the emotional cage that debt can represent. She hopes her contributions to Upsolve can encourage readers seeking to improve their financial situation. Krishna lives in Queens, NY with her husband and toddler.
Mark P. Cussen, CMFC
Education & Content
Mark has over 25 years of experience in the financial industry, and has worked with investments, insurance and mortgages as well as income tax preparation and comprehensive financial planning. His writing work includes insurance and securities training manuals and educational articles for several financial websites, such as Investopedia.com and MasonFinance.com. He has also worked as a stockbroker in the full-service, discount and banking arenas as well as serving as a financial counselor for the U.S. military. He currently works as a retirement planner for government employees and also helps high net worth clients to avoid taxation on the sale of highly appreciated assets. Mark has a Bachelor of Science in English from the University of Kansas. In his spare time, Mark enjoys playing with model trains, church activities, watching sports and cooking.
Attorney Natalie Jean-Baptiste
Education & Content
Natalie Jean-Baptiste is a New York bankruptcy attorney focused primarily on providing debt relief to student loan borrowers. To date, she has helped her clients wipe out nearly $1 million of student loan debt through the bankruptcy process and other administrative tools. Prior to launching her own practice, Natalie worked for many years in the music industry where she handled various contracts for superstar acts like Alicia Keys & Janet Jackson. She is a member of the National Association of Consumer Bankruptcy Attorneys and the American Bankruptcy Institute.  Natalie earned her undergraduate degree from Fordham University, where she majored in Communication and Media Studies and minored in Business Administration, and her J.D. from New York Law School.   When she's not assisting student loan borrowers, Natalie enjoys planning parties, going to the beach, Thai food, 80s music and spending time with friends and family.
Natasha Wiebusch, J.D.
Education & Content
Natasha started her career as a lawyer representing labor unions and other investors in multi-state class action lawsuits. Passionate about the civil rights elements of her cases, she moved into practicing employment law to represent employees against discrimination of various kinds in the workplace. She has successfully litigated cases under Title VII of the Civil Rights Act of 1964, the Americans with Disabilities Act, and other state anti-discrimination laws in the state of Wisconsin. Her experience as a litigator inspired her to begin writing about anti-discrimination laws in the workplace. Through her writing, she hopes to provide helpful information to both employees and human resource professionals who would like to make their workplace more inclusive. While practicing, Natasha also saw firsthand how losing a job impacted her clients' financial stability. As a contributor at Upsolve, Natasha writes articles to help her readers overcome financial problems as quickly and efficiently as possible.
Attorney Paige Hooper
Education & Content
Paige Hooper is a seasoned consumer bankruptcy attorney with 15 years of experience successfully representing debtors in Chapter 7, Chapter 11 and Chapter 13 cases. Paige began practicing bankruptcy law in 2006 and started her own solo, multi-state bankruptcy practice in 2012. Given her expertise in bankruptcy, Paige was selected in 2011 to create a comprehensive library of practice forms, procedural guides, intake packets, and detailed manuals used to train attorneys and paralegals in bankruptcy law. Paige is committed to using her education and experience to help others and to make a positive difference in the world. She has a Bachelor of Journalism degree from the University of Missouri and a Juris Doctor degree from the University of Mississippi. She is actively licensed to practice law in Mississippi and Tennessee. When she's not practicing law, Paige enjoys writing, cooking, painting, and spending time with her son, Mickey.
Rebecca Godbold Shiver
Education & Content
Rebecca Godbold Shiver is an attorney experienced in real estate, family law, and state government matters. A graduate of the University of South Carolina School of Law and a member of the South Carolina Bar, Rebecca spent over 15 years in private and state practice in South Carolina before relocating to Florida. Prior to attending law school, Rebecca attended and graduated with Honors from Francis Marion University where she majored in English and focused much of her studies on writing intensive courses. She now focuses her career on freelance legal writing which enables her to have more control over her schedule. In her spare time, she enjoys spending time with her husband and two children. She also volunteers at her son's school, the Jacksonville School for Autism, where she currently serves as Chair of the Parent Action Committee (PAC).
Robert Greenbaum
Education & Content
Robert Greenbaum is currently an inactive member of the State Bar of New Mexico. He was a staff attorney at New Mexico Legal Aid (NMLA) for almost 14 years until mid-2021. At NMLA, Robert focused mostly on various areas of consumer rights law for low-income clients. Robert has advised and represented clients in matters such as debt collection defense and harassment, auto sales financing, used car lemon law issues, and garnishment. He has litigated consumer law, landlord-tenant, and other cases in state and county courts. Robert was a member of the National Association of Consumer Advocates from 2016 through 2021. Before working for NMLA, Robert was an in-house attorney and environmental policy advisor at the Washoe Tribe of Nevada & California for approximately 6 years, during which time he was a member of the State Bar of Nevada. Robert graduated cum laude from the Northwestern School of Law of Lewis & Clark College in Portland, Oregon. He received his B.A. from New York University, graduating Phi Beta Kappa and magna cum laude, with honors in Metropolitan Studies.
Attorney Serena Siew
Education & Content
Serena Siew is an attorney with a specialty in immigration defense and legal writing for the general public. She is a member of the State Bar of California and admitted to practice before the California Supreme Court, the U.S. District Court for the Central District Court of California, and the Ninth Circuit Court of Appeals. She obtained her J.D. from Southwestern University having clerked for the Los Angeles City Attorney's Office and a federal appellate judge in Buenos Aires. She has practiced immigration defense before the Executive Office for Immigration Review, Board of Immigration Appeals, and Ninth Circuit Court of Appeals. Her fights for inadmissibility waivers and humanitarian parole have been publicized as have her articles on immigration and water law. Born and raised in California, Serena graduated cum laude from the University of Southern California. She received a CALI Excellence Award for legal writing on White Collar Crime and has written for The Los Angeles Daily Journal's Daily Appellate Report. Additionally, Serena comes with years of experience writing content for over 100 national law firms. When not working, Serena enjoys trying to stay on horses using her ever-diminishing riding skills.
Attorney Thomas J. Pearson
Education & Content
Thomas "TJ" Pearson is a Staff Attorney at the Metropolitan St. Louis Equal Housing and Opportunity Council (EHOC). He represents tenants in eviction cases and related landlord-tenant disputes. TJ is from Belleville, Illinois and currently lives in St. Louis, Missouri. He received his law degree from Washington University School of Law and his undergraduate degree in Philosophy from Grinnell College in Iowa. TJ started his time at EHOC as an intern through the law school's Civil Rights, Community Justice and Mediation Clinic, then continued at EHOC as an Eviction Prevention Legal Fellow for five months before becoming a Staff Attorney in January 2021. In law school, he was a Staff Editor for the Journal of Law and Policy. He also interned for a Judge in the United States District Court for the Southern District of Illinois, the Illinois Attorney General, and a local law firm.
Attorney Todd Carney
Education & Content
Attorney Todd Carney is a writer and graduate of Harvard Law School. While in law school, Todd worked in a clinic that helped pro-bono clients file for bankruptcy. Todd also studied several aspects of how the law impacts consumers. Todd has written over 40 articles for sites such as RealClear Policy and Lawfare. Prior to law school, Todd graduated from American University with a B.A. in political science and public communication and spent five years working in digital advertising. While working in digital advertising, Todd read a lot on consumer finance and that made him interested in studying it in law school, with the hope of getting to work on issues impacting consumers in the long-term. Todd lives and is admitted to practice law in Washington DC. The views in his pieces are his alone and do not reflect the views of his employer.
Attorney Tori Bramble
Education & Content
Tori Bramble is a bankruptcy attorney with over 20 years of experience. She is licensed to practice in Maryland and Virginia and has helped over 1,500 clients discharge thousands of dollars and find debt relief by filing Chapter 7 or Chapter 13 bankruptcy. A New York native, Tori got her J.D. from the Antonin Scalia Law School at George Mason University in 1996. She opened her own practice, Bramble Law Firm, in 2005. Tori's also passionate about family law and is a CDC Certified Divorce Coach, helping to support fathers through the separation and divorce process. Outside of her work, Tori loves watching comedies and singing karaoke.
Attorney William A. McCarthy
Education & Content
William (Bill) started his legal career with a small firm in Southern California where he handled real estate matters, corporate acquisitions, and tax planning. After a few years, he decided on a different career path and took a job with the Office of Chief Counsel, a branch of the U.S. Treasury Department which primarily advises the Internal Revenue Service. In that role, he handled bankruptcy cases, approved tax payment plans (learning a lot about financial hardship), litigated numerous cases, advised agents, managed a team of attorneys, and instructed numerous courses. Throughout his work with the Treasury Department, he had a strong passion for helping others and writing. He received a national mentoring award for training junior attorneys along the way. Throughout his tenure with Treasury, he enjoyed writing papers (briefs, advisory opinions, guidance projects, etc.) with an eye towards simplifying the complex and providing clear and useful guidance. After roughly 30 years with the Treasury Department, his passion for writing and helping others ultimately led him to pursue a second career in legal writing.
Philanthropic & Inkind Supporters
We couldn't have made it this far without the great organizations below who believe in us. We're lucky to be supported by top firms, foundations, and institutions across the law, philanthropy, government, education, and technology.
Proud to be represented pro bono by: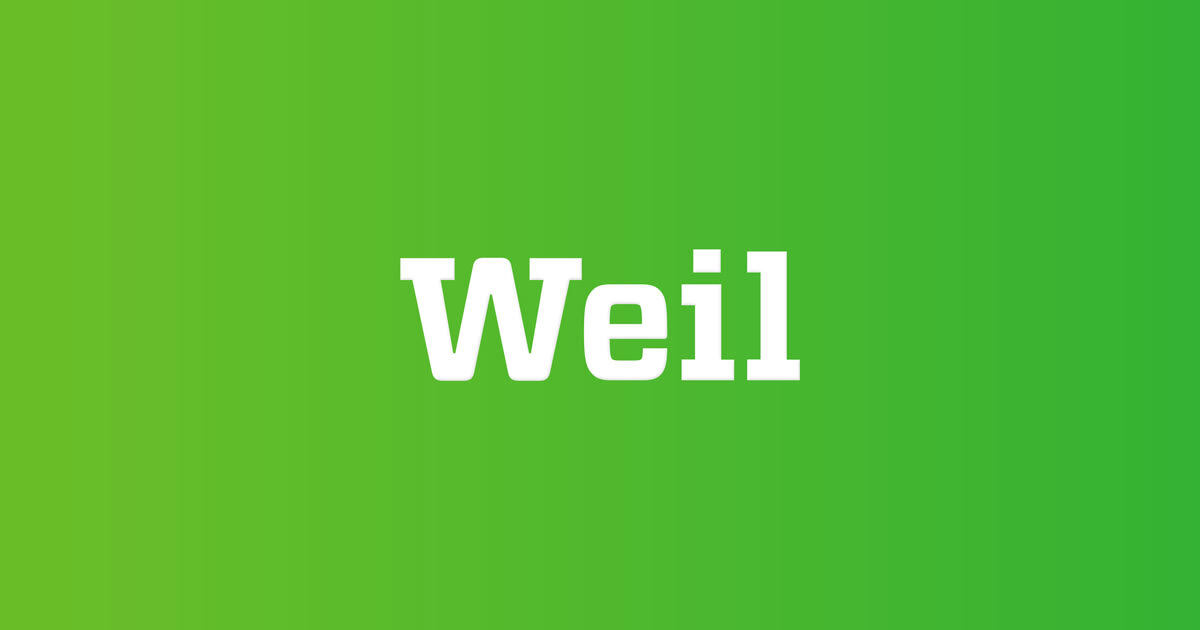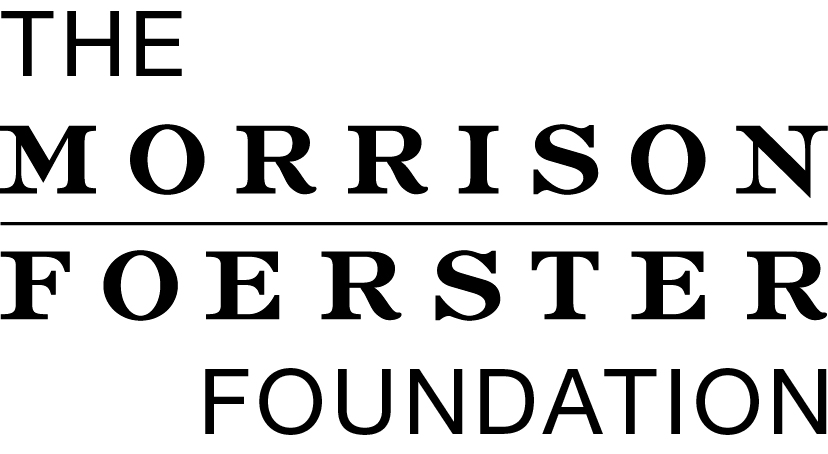 Advisory Board
Hon. Judith Fitzgerald
Bankruptcy Judge (1987-2013)
Professor Nick Sinai
U.S. Deputy CTO (2013-2014)
Professor Jim Greiner
Harvard Law School
Professor Dalie Jimenez
University of Connecticut Law School
Prof. Lois Lupica
University of Maine Law School
Warren Agin
Chapter 7 Trustee
Jan Baker
Retired Partner, Latham & Watkins LLP
Bruce Weiner
Partner, Rosenberg, Musso & Weiner
Ron Peterson
President, National Association
of Bankruptcy Trustees
Edward J. Walters
CEO of Fastcase
Neil Devani
Early Stage Investor
Holly Allen
Senior Engineering Manager, Slack
Hon. Robert Gordon
Bankruptcy Judge (2006-2020)
Board of Directors
Jonathan Petts
Executive Director, Immigrants Like Us
Co-founder & Board Chair, Upsolve
Alisa Pratt
Upsolve User, Filed 2016
Bronx Community Leader
Scott Kelly
President, Community.lawyer
Former ACLU Lawyer
Rohan Pavuluri
Co-founder & CEO, Upsolve