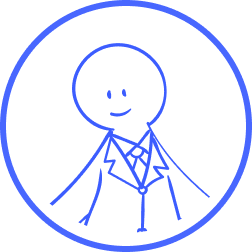 KELLER, TX Bankruptcy Attorney
Practicing In: Texas
Phone: () -
Website: www.jeffdavislawfirm.com
1668 Keller ParkwayKELLERTX76248
100+ Away
Frequently Asked Questions
Bankruptcy Attorneys in Keller, TX
A bankruptcy attorney is the legal professional who will gather inforation and compile your paperwork in a chapter 7 or chapter 13 case. They are involved in your overall success. Generally, working with an attorney involves exchaning personal and financial information, sending documents, filing, and finally a trustee meeting at the district's courthouse. They provide a full handling of a bankruptcy case's need.
Choosing a bankruptcy attorney that is right for you is especially important. However, many people have never spoken to an attorney much less a bankruptcy lawyer. Therefore, we are providing several tips for what to look for when you are choosing a bankruptcy attorney.
How to Choose Your Bankruptcy Attorney
No two bankruptcy cases are the same, and no two bankruptcy lawyers are the same. When you're looking for a bankruptcy lawyer, the first thing you should do is look for lawyers that specifically list the practice area of bankruptcy on their website. Just because someone is known in the entire state for being a top-notch foreclosure defense attorney, doesn't mean they know anything about filing bankruptcy. Similarly, the fact that an attorney listed bankruptcy as a practice area on their profile with the state bar association (the organization that governs lawyers) doesn't automatically mean that they're the best person to help you.
A lot of bankruptcy attorneys do nothing other than bankruptcy cases. These folks are often your best bet, as they live and breathe the bankruptcy laws on a daily basis. Often this means they belong to a local or national organization of bankruptcy lawyers. The National Association of Consumer Bankruptcy Attorneys (NACBA) is the only national organization for consumer bankruptcy lawyers - folks that help regular people file bankruptcy. When in doubt, it can't hurt to check out their tool to find a consumer bankruptcy attorney near you.